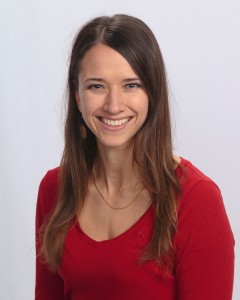 Chandon Williams, MSOM, CA, Dipl.OM
Certified Acupuncturist and Certified Herbalist
Chandon Williams enjoys taking a multi-faceted approach to holistic living and her vitality comes from practicing what she preaches. Acupuncture with Chandon is tailored to your needs and may also include holistic lifestyle coaching, nutritional counseling, herbal medicine and facial rejuvenation. She is committed to helping others achieve optimal health and gives proven advice to help her clients reach this goal.
Chandon Williams has advanced training and specializes in:
Facial Rejuvenation: sagging, fine lines, wrinkles, uneven tone, scars
Pregnancy care: labor preparation and post-partum care
Acupressure training: for birth partners and labor support
Women's Health: infertility, endometriosis, irregular cycles, pelvic pain, PCOS, PMS
Pain: Tight muscles, nerve pain, numbness, tension, body aches and pains
Autoimmune conditions: allergies, multiple sclerosis, rheumatoid arthritis
Chandon Williams enjoys working with people who are looking to improve multiple aspects of their lives and are committed to doing the work needed to transform. She offers support and  knowledge backed by years of experience to help her clients on their way to optimal health. Regardless of why they are coming, her clients find themselves motivated, eager to learn and committed to their whole health: emotional, physical and spiritual.
Chandon Williams was instrumental in starting Isthmus Wellness in 2005 and enjoys working in an environment that offers many modalities to synergistically support clients' health and wellness. Chandon created the Acupressure for Birth Partners training offered at Isthmus.
Chandon Williams graduated in 2007 with a Master of Science in Oriental Medicine from the Midwest College of Oriental Medicine and as a massage therapist from The East-West Healing Arts Institute in 2005. Chandon has studied extensively under world-renowned facial acupuncturist Mary Elizabeth Wakefield. She is nationally board certified by the National Certification Commission for Acupuncture & Oriental Medicine (NCCAOM). Chandon also studied Arvigo Techniques of Maya Abdominal Therapy™ and is a certified practitioner for basic and pregnancy care.
What Chandon's clients say:
"I had two miscarriages and Chandon was so compassionate and reassuring as she helped me through those challenging times. I conceived and carried a baby boy to term and I strongly believe she is the reason that I was able to conceive and maintain the pregnancy through her use of both acupuncture and Traditional Chinese Medicine."
"Receiving acupuncture from Chandon has not only brought balance in the short term, but has empowered me to recognize when something is out of balance in the first place. I feel that I learned a lot about health and my own body in the process of receiving acupuncture and herbal treatments."