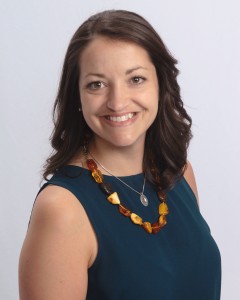 Lisa Littel, MSTOM, CA
Certified Acupuncturist and Chinese Herbalist
Lisa Littel understands that health issues come in many forms, from the irritating cold to complex autoimmune diseases. She harmonizes the body, mind and emotions to help clients overcome and adjust to health concerns. She utilizes both Chinese- and Japanese-style acupuncture and combines them herbs to facilitate healing. Lisa chooses to embrace life holistically with positive attitude that radiates from deep within.
Lisa Littel has advanced training and specializes in:
Headaches, migraines, PMS, menopause symptoms, fibroids, and endometriosis
Pregnancy symptoms, morning sickness, repeat miscarriage, and back pain during pregnancy
Infertility, IVF and IUI support, and fertility enhancement
Men's hormonal balance and women's hormonal balance
Food intolerance, food allergy, inflammatory bowel disease, and acid reflux
Autoimmune symptoms, POTS, Celiac, thyroid disease, and psoriasis
Lyme's disease, arthritis, chronic fatigue, and fibromyalgia
Lisa Littel graduated in 2008 with a Masters of Science in Traditional Oriental Medicine (MSTOM) from Pacific College of Oriental Medicine and completed her undergraduate work in Women's Studies at UW Madison.  While in school, Lisa had the unique opportunity to study in New York, NY; San Diego, CA; and Chicago, IL. While living in New York she completed an internship with the Initiative for Women with Disabilities at NYU Hospital for Chronic and Joint Disease and studied under Mike Berkley, a leading infertility acupuncturist in the US.
Lisa Littel finds that physical aliments correspond to our mental and emotional state.  By addressing both healing occurs quickly. Lisa has studied and practiced different forms of meditation since 2004, and enjoys sharing these techniques with clients. Lisa practiced acupuncture for four years in the United Kingdom, which taught her to embrace cultural difference and provided a different perspective on health. Lisa's training and ongoing education fuels her desire to help individuals unleash the body's natural healing process to treat a wide range of physical and emotional conditions.
What Lisa's clients say:
"I am a competitive long distance runner and had been suffering with chronic knee pain for a very long time. After trying numerous medications and other treatments, I decided to see Lisa for an acupuncture treatment and I am extremely happy that I did. I can't say enough about how dramatic the difference is.  After one session, I felt remarkably better and ran my 10K race that weekend pain free. I have been a believer ever since.  And pain-free ever since. I would recommend acupuncture to anyone."- H.H., Brooklyn, NY
"My daughter has had chronic migraine headaches for years, and was prescribed the strongest medication possible. The medication never helped and the headaches continued. In just one treatment with Lisa, my daughter felt immediate relief."- M.P., Bloomfield, NJ