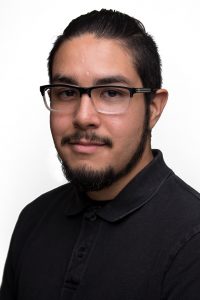 Gonzalo Reátegui, LMT
License Massage Therapist/ Sports Therapy and Rehab/Myofascial Release.
Gonzalo graduated in 2014 from the Madison College Massage Therapy Program and received his Wisconsin LMT License in 2015. He has been working as a therapist for over 3 years. Gonzalo previously worked at a chiropractic clinic where he was able to treat and care for individuals who were undergoing rehab as well as people who were dealing with past injuries. That experienced allowed Gonzalo to have a better medical understanding of the benefits of natural treatments, like massage therapy, and how those treatments can benefit each individual.
The field of sports massage therapy has continue to grow throughout the years and is in high demand by both professional and amateur athletes as well as individuals who are simply seeking proper treatment. Whether individuals are looking to gain muscle mass or simply get fit and feel healthier, sports massage can aid in muscle rehabilitation and joint strengthening. Gonzalo utilizes a range of different techniques to help heal the muscles and speed recovery. This allows the body to have greater efficiency while working out or playing sports. Gonzalo is also well versed in Swedish Deep Tissue Therapy.
Gonzalo Reátegui has advanced training and specializes in:
Chronic Headaches/Migranes
TMJ/Face Massage
Scalp Massage
Active and Passive Stretching
ROM (Range of Motion)
Sport Therapy
Trigger Point and Myofascial Release
Deep Tissue
Rehabilitation (Pre-Post Surgery)
Shoulder/Neck Pain
Back Pain
Sacroilic/Hip/Gluteal Pain
Muscle Damage/Trauma
Relaxation Massage
Hot Stone Therapy