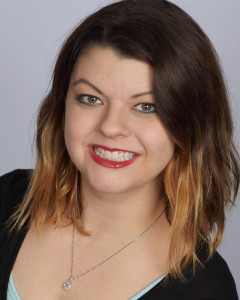 Jessica Lobner, LMT, RM
Licensed Massage Therapist, John Barnes Myofascial Release Therapist, Reiki Master, Trained Intuitive
Jessica Lobner approaches each person with a holistic and systemic view. She values creating effective physical and emotional healing plans for each client. Jessica believes it is possible to unwind past stressful experiences that are still left in the cellular memory of the tissue. Whether it is past physical or emotional trauma, or an acute injury or stressor creating restrictions in the body, Jessica will work with you to create a plan to achieve optimal balance, performance and health.
Jessica Lobner has advanced training and specializes in:
Stress management, anxiety, and PTSD
Acute and chronic back and neck pain
Headaches, migraines, and post-concussive syndrome
Bulging Discs
Emotional well being
Post surgical and injury management
Chakra balancing
Energetic alignment and wellness
Jessica's extensive intuitive training allows a unique approach to mind/body healing. She effectively treats conditions that feel really "stuck" or overwhelming at times. Her studies with John Barnes' approach to myofascial release have opened up a whole new world with healing via the connective tissue, or fascia. Fascial restrictions are a huge contributor in chronic pain, stress, and feeling unwell. She has developed intuitive bodywork plans for chronic conditions such as sciatica and migraines, and also looks at each patient newly and intuitively to see what might be in the way of being their fullest self-expression in the world. Her techniques work very well for people who have "tried everything" and people who have experienced previous emotional or physical trauma, such as a car accident or fall. She also works well with chronic conditions such as pain, migraines, anxiety, and fatigue.
Jessica has been studying and practicing reiki and energy work since 2006, and myofascial release since 2008. She has witnessed absolute miracles when one is willing to heal and participate fully in their journey to better health and well-being.
Jessica, a Madison native, received her Bachelor in Communications from UW- Whitewater in 2003, and studied massage therapy, energy work and intuitive training at TIBIA Inc., in Madison, WI. Jessica is a licensed massage therapist in Wisconsin, and a Reiki Master. Jessica joined Isthmus Wellness, LLC in 2016.
Click here to view Jessica's client testimonials.