Getting pregnant and having a healthy baby is becoming more challenging due to environmental toxins and synthetic hormones. In 2004 a groundbreaking study on the umbilical cord blood of 10 newborn babies identified 287 chemicals, of which 180 are known to cause cancer, 217 are toxic to the brain and nervous system and 208 cause birth defects or abnormal development.[1] After generations are exposed to these toxins and synthetic hormones, it becomes increasingly difficult to achieve a healthy pregnancy.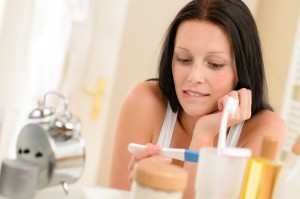 Getting Pregnant with Holistic Support at Isthmus Wellness
Please follow the links below and learn how to improve your chances of getting pregnant:
Isthmus Wellness is committed to helping families experience a higher quality of life; this begins with the parents-to-be and extends to future generations. We understand that each woman has her own path to pregnancy and we offer individualized support. The founders of Isthmus Wellness have specialized in fertility enhancement and holistic prenatal and postnatal care since 2002.
Collectively, we have helped thousands of women get pregnant and enjoy their pregnancies. We have found that lifestyle changes both increase your chance of getting pregnant and having a healthy baby. Please feel free to discuss any questions you may have with any of the Acupuncturists on staff at Isthmus Wellness.
Getting Pregnant with Holistic Support Starting Today
Contact Isthmus Wellness at info@isthmuswellness.com.customers.tigertech.net or call us at (608) 441-9355 for a personal consultation and improve your chances of getting pregnant with holistic support. We will create a customized treatment approach to improve both female and male reproductive health. In additional to general changes, nutritional supplements, and Chinese herbs can be customized based on your individual circumstances. Improving your health naturally with help give your unborn child the best start possible.
[1] "Body Burden: The Pollution in Newborns." Environmental Working Group. Web. 30 Dec. 2014. <http://www.ewg.org/research/body-burden-pollution-newborns>.