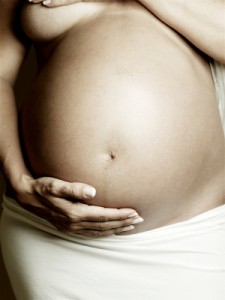 Getting pregnant with IVF can seem overwhelming for most couples.  Holistic support including acupuncture, nutritional supplements, dietary changes, and fertility massage have shown to improve success rates while reducing stress and side effects of the medications. Isthmus Wellness specializes in supporting getting pregnant with IVF and understands the importance of timing acupuncture and fertility massage appointments with IVF treatments. Isthmus Wellness has been supporting IVF treatments since 2005 and works closely with multiple reproductive clinics in the Midwest.
Getting Pregnant with IVF and Acupuncture
In 2002 A German fertility clinic published groundbreaking research Influence of acupuncture on the pregnancy rates in patients who underwent assisted reproduction therapy. The study demonstrated that when acupuncture sessions were added 25-minutes before and 25-minutes after an InVitro Fertilization (IVF) embryo transfer the pregnancy rates almost doubled! The group of 80 patients who didn't receive acupuncture had a pregnancy rate of 26.3%. The group of 80 patients who received acupuncture had a pregnancy rate of 42.5%. Because these results were so significant, this study has been duplicated over six times with similar results.
Getting Pregnant with IVF and Nutritional Supplements
Nutritional supplements recommended at Isthmus have proven to improve ovarian response, blood flow to the ovaries and uterus, improve egg and sperm quality, improve hormone levels, and support the IVF process. We recommend the highest quality supplements available to healthcare providers for our clients.
Getting Pregnant with IVF and Herbal Medicine
Herbal medicine is recommended with IVF for clients who are looking to do everything they can to achieve a healthy pregnancy. Herbal medicine has been used for thousands of years to support getting pregnant naturally and studies support this treatment approach.
Study shows Chinese herbal medicine improves pregnancy rates, embryo quality and endometrial lining when combined with IVF