Patients suffering with neurological disorders can support their health by combining allopathic and holistic treatments. Our goal at Isthmus Wellness is to help reduce symptoms associated with neurological disorders and improve general health. In some cases holistic medicine can help reverse early stages of neurological disorders. For others holistic medicine can help slow down or stop the progression of advanced neurological diseases. There are over 600 neurological disorders of which many may benefit from a combination of holistic therapies.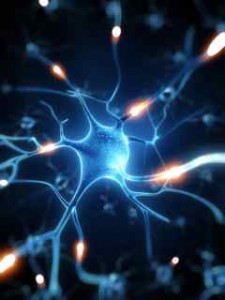 Common Neurological Disorders Treated
Fibromyalgia and nerve pain syndromes
Diabetic Neuropathy
Muscular Dystrophy
Autism and ADHD
Peripheral neuropathy
Chronic Fatigue Syndrome
Alzheimer's and Parkinson's
Multiple Sclerosis
Brain tumors and brain injuries
Infections affecting the brain such as meningitis and Bell's Palsy
Strokes and mini-strokes
Acupuncture and Neurological Disorders
Acupuncture works directly with the nervous system to promote healing and the generation of adult stems cells. Carefully placed acupuncture needles can address the symptoms in the body and the nerve degeneration in the brain thus creating a circuit of healing in the nervous system.  The profound ability of acupuncture to restore neurological function in extreme cases such as brain trauma, spinal cord injury, and stroke is gaining attention in the West.
Electro-acupuncture is effective in treating facial palsy cases
Study on acupuncture as complementary therapy in stroke recovery
Acupuncture enhances regeneration of adult stem cells
Acupuncture effective treatment for fibromyalgia
CranioSacral Therapy and Neurological Disorders
CanioSacral Therapy harmonizes the spinal cord and brain by gently removing restrictions that can be detected and corrected with light touch. Clients with neurological conditions often find "less is more" and report more benefits from gentler therapies such as CranioSacral Therapy.
Treating Autism with Craniosacral Therapy
Study on the effect of craniosacral therapy on lower urinary tract signs and symptoms in multiple sclerosis patients
Hormone Influences on Neurological Disorders
Progesterone and the spinal cord: good friends in bad times
Progesterone: therapeutic opportunities for neuroprotection and myelin repair
Testosterone: therapeutic target for myelin repair in chronic demyelination
Neuroactive steroids and peripheral neuropathy
Information on our website is not intended to diagnose, treat, or be a  substitute for regular medical care. We encourage you to discuss all therapies with your primary care doctor before making any changes in your health regimen.