Pain management is the most common condition treated by acupuncture, therapeutic massage, cupping, gua sha and Chinese herbal medicine. At Isthmus Acupuncture we have a team of highly trained practitioners that can address your pain from many angles. By assisting your recovery from pain you can regain and maintain a healthy, active lifestyle, which in turn increases quality of life.
Common Pain Management Conditions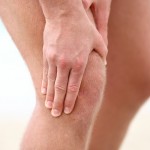 Chronic or acute neck and back pain
Disc herniation or degeneration and sciatica pain
Numbness, tingling and reduced circulation
Frozen shoulder and rotator cuff
Tendonitis (shoulder, elbow, wrist, knee, etc),
Headaches and migraines
Osteo-arthritis and rheumatoid arthritis
Pre and post surgical pain management (ie, knee or hip replacement)
Fibromyalgia, neuralgia and neuropathies
General muscle tension
Acupuncture decreases inflammation, relaxes muscles and improves circulation and structural alignment caused by an acute injury, chronic illness, overuse, or an unknown etiology. Acupuncture has also been proven to generate adult stem cells and improve brain function which can relieve pain. Isthmus Acupuncturists are happy to answer any questions you might have.
The efficacy of acupuncture continues to be proven in large scientific studies:
JAMA Study on Acupuncture for Chronic Pain
Study Supports Acupuncture Effects In Pain Control  
Acupuncture Stops Migraine Pain Research  
New Studies Confirm Acupuncture Relieves Pain 
Acupuncture Does Combat Pain – Study Finds 
Pain Management with Massage
Therapeutic massage can relax muscle tissue, release nerve compression and increase joint space and range of motion. Massage therapy  improves circulation, which enhances the delivery of oxygen and nutrients to muscle cells and helps remove waste products. This helps to reduce some inflammatory conditions, such as arthritis or edema (an excessive accumulation of fluid in body tissues, which may be reduced using manual lymph drainage).
Massage therapy is also thought to induce a relaxation response, which lowers the heart rate, respiratory rate, and blood pressure; boosts the immune system; and generally decreases the physical effects of stress. Isthmus Massage Therapists have a wide range of skills to address your pain symptoms.
Many studies have proven the benefits of massage in pain management:
Massage can have Significant Benefit for Muscle Pain and Other Ills, Studies Find
Study Finds Benefits of Therapeutic Massage for Chronic Neck Pain
Massage Therapy Has a Role in Pain Management
Pain Management with Herbal Medicine & Supplements
A wide range of supplements may help with different types of pain. Different vitamins and minerals can help your body manage pain and function better in general. Our acupuncturists will help you determine which supplements and herbs are best for your specific needs.
Chinese herbal medicine has been used for pain management for thousands of years. At Isthmus Wellness, we individually prepare all of our Chinese herbal formulas based on your needs so we can address your Chinese pattern-diagnosis and symptoms at once. Chinese herbal medicine is superior in helping the body mend and generate bone tissue.
Information on our website is not intended to diagnose, treat, or be a  substitute for regular medical care. We encourage you to discuss all therapies with your primary care doctor before making any changes in your health regimen.