Relieve stress with a variety of safe and effective holistic health options at Isthmus Wellness. Stress stored in the body and years of unhealthy emotional patterns of dealing with stress contributes to chronic illness, accelerated aging and loss of quality of life.
Physical Symptoms of Long-Term Stress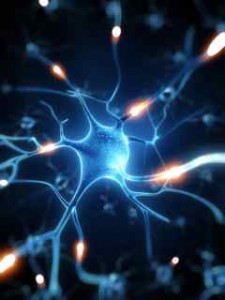 Excess sweating and nervousness
Headaches and jaw tension
Chronic stomach pain and irritable bowel symptoms
Frequent colds and flus
Muscle tension and joint pain
Insomnia and low sexual drive
Rapid heart rate and chest pain
Emotional Symptoms of Long-Term Stress
Constant worry, anxiety and racing thoughts
Feeling overwhelmed, agitated or frustrated
Low self-esteem and depression
Avoiding others and social situations
Study: Stress shrinks the Brain and Lowers our Ability to Cope with Adversity
Stress Weakens the Immune System
Acupuncture relaxes the body, reduces stress hormones, balances blood sugar, supports balanced hormones, and regulates the blood pressure and heart rate. Many of our clients feel as relaxed as if they had just had a hour massage after resting with the needles for twenty minutes.
Study Hints as to How Acupuncture Relieves Stress 
Acupuncture Offers New Hope in Treating Depression and Anxiety
Relieve Stress with Massage
Massage  is a whole body therapy that evaluates tension and alignment of your physical body along with your deeper tissue structure and energetic meridians.  A trained massage therapist is skilled at evaluating physical structure including joints, soft tissue tension patterns and overall alignment through touch and observation.  In addition, they are trained to evaluate ease of movement and energy flow through the body.
How does massage feel?
Deeply relaxing and energizing
Meditative and Restorative
Empowering
Stabilizing and grounding
Emotional Benefits of Massage
Increases feelings of health & well-being
Releases stress and energy blockages
Reduces pain and discomfort
Enhances stability, balance and freedom
Amplifies the sense of connection, peace and happiness
Releases mental, emotional and physical tension
Supports us through transitions and transformations
Improves quality of life & increases capacity for enjoyment
Information on our website is not intended to diagnose, treat, or be a  substitute for regular medical care. We encourage you to discuss all therapies with your primary care doctor before making any changes in your health regimen.