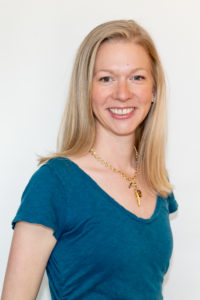 Cailin Marsden, MSAc, CA, Dipl. Ac., CPD
Certified Acupuncturist and Postpartum Doula
Cailin is a big believer in the wisdom of the body and its ability to orient toward health when given the opportunity and supportive conditions. The path to wellness is unique to each person, and Cailin enjoys sharing her knowledge of Chinese Medicine with clients to help address underlying imbalances and achieve health goals with a trusted ally. She brings her careful listening and steadfast compassion to bear in each session, creating a safe and welcoming space for individuals from all walks of life.
Cailin's passion for supporting people during periods of life transition informs her work as an acupuncturist. She is honored to join the vibrant team of providers at Isthmus Wellness and offers Chinese-style acupuncture in her practice alongside an array of traditional East Asian healing modalities and nutritional counseling.
Cailin has advanced training and specializes in the treatment of:
pain and injury recovery
prenatal and postpartum wellness
reproductive health- irregular or painful periods, PMS, low libido, erectile dysfunction
side effects of oncology treatment
anxiety, depression & stress management
digestive disorders
Cailin first became acquainted with acupuncture's effectiveness in 2008 during an apprenticeship at a birth clinic in Indonesia. Health, culture, and wellness interests continued throughout her undergrad, including conducting maternal health research in the Himalayas. Now a skilled acupuncturist, Cailin received her Master of Science in Acupuncture from the Colorado School of Traditional Chinese Medicine. Her education, including a bachelor's degree in Medical Anthropology from Marlboro College, continues to inspire her early interest in cross-cultural health approaches, especially around childbirth and postpartum recovery. Cailin is also a certified postpartum doula through the Childbirth and Postpartum Professional Association (CAPPA).
Cailin grew up in northern Italy and Colorado's foothills and is a newbie to Madison—but excited to make Madison her home! When outside the clinic, Cailin creates a variety of art, enjoys time in natural settings, and occasionally sings aloud when she thinks no one may be listening.

Click here to read Cailin's Testimonials.