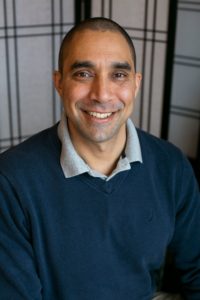 Dr. Isaac S. Haynes, PhD
Certified Acupuncturist
Dr. Haynes has a deep desire for people to feel the empowerment that comes with actively taking charge of their health and does his very best to aid each and every one of his clients attain the health goals that they are reaching for. Dr. Haynes believes as the healing process as a dynamic one that can be addressed from many angles. He helps identify and customize the most effective treatment protocol for each individual thereby creating conditions for the maximum positive change to take place.
Dr. Haynes specializes in treating the following conditions:
Pain conditions of all types (especially back, neck and joint pain)
Digestive disorders
Anxiety and depression
Chronic fatigue fibromyalgia
Lifestyle and performance enhancement
Fertility
Dr. Isaac S Haynes, PhD (China) is a Nationally Certified Acupuncturist and holds a Doctorate in Medical Sciences & Acupuncture from Zhejiang Chinese Medical University. He has been active in the field of Chinese Medicine for over 12 years. Aside from private practice, Dr. Haynes served as a a research associate with Stanford University School of Medicine from 2016 to2019 on two back pain studies funded by the National Institutes of Health. He also served as the Academic and Clinical Dean of a Doctoral program at one of the largest Acupuncture schools in California. During his time there, he also served as the Continuing Education Liaison to the California Acupuncture Board as well as the liaison to the Council of Colleges of Acupuncture and Oriental Medicine (CCAOM).
Click here to read Isaac's Testimonials.