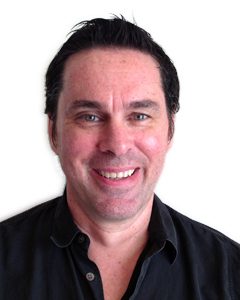 Daniel French, LMT
B.A. Psychology, Board Certified NCBTMB, License Massage Therapist/Holistic Health Practitioner, Reiki, Shiatsu, Sports Therapy and Rehab/Myofascial Release
Daniel is focused on helping others be the best they can be by relieving chronic pain, rehabilitating sports injuries, and educating his clients in how to approach life challenges from a holistic mindset. As a holistic health practitioner, senior myo-therapist, personal trainer, yoga instructor and Reiki Master teacher, Daniel is empathetic and skilled at solving complex problems.
Daniel has been practicing massage since 1995. He trained at the prestigious Chicago School of Massage Therapy and holds a BA in Psychology from the University of Illinois Chicago. He is board certified in Massage & Bodywork (NCBTMB), Holistic Health Practitioner, and is a Member of the Advisory Board for American Institute of Massage Therapy and Sports Massage Training Institute. He has logged over 20,000 hours of hands on experience in practice, management and teaching. Daniel continues to educate teaching healing arts around the world.
He is well-versed in treating several complaints, including low back pain, neck and shoulder pain, oncology, rotator cuff problems, prenatal concerns, structural integration, and sports injuries. He takes time to listen to each client and customizes his massage sessions to address their concerns.
Daniel came to the healing arts through the martial arts. He is a World Class Martial Artist, having practiced for over thirty years. He is a Full Instructor of Bruce Lee's JKD and Filipino Martial Arts, Muay Thai, Brazilian Jiu Jitsu, Shooto, and holds the black belt rank in several other martial arts. To chronicle the journey Daniel produced over 150 shows on the martial & healing arts, featured is several magazines as well.
Daniel French has advanced training and specializes in:
Chronic Headaches/Migranes
TMJ/Face Massage
Scalp Massage
Active and Passive Stretching
ROM (Range of Motion)
Sport Therapy
Trigger Point and Myofascial Release
Deep Tissue
Rehabilitation (Pre-Post Surgery)
Shoulder/Neck Pain
Back Pain
Sacroilic/Hip/Gluteal Pain
Muscle Damage/Trauma
Relaxation Massage
Hot Stone Therapy
Ayurveda
Reiki, Shiatsu
Thai Massage/Nuat Boran
Tui Na
Meditation
Qi Gong
Pranayama
Yoga
Click here to read Daniel's testimonials.