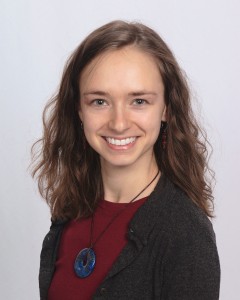 Danielle Jefko, LMBT
Licensed Massage and Body-Work Therapist
Watch Danielle on "Wisconsin's 57"
Danielle Jefko enters each session with the belief that all beings from birth to death can benefit from therapeutic touch. With compassion and intention, she utilizes a multitude of techniques to efficiently address stagnation and pain throughout the body, based on each client's individual needs. Danielle's strong passion for healing is evidenced the bodies of her clients and in her dynamic practice.
 Danielle Jefko's intuitive approach to bodywork is effective in treating:
Women's health, infertility, and reproductive health
Neck pain, shoulder pain and carpal tunnel
Hip pain, back pain and sciatica
Stress, headaches and insomnia
Poor circulation, chronic pain and fatigue
Tight, sore and stiff muscles
Trauma, injuries and post surgical
Danielle has advanced training and specializes in:
Maya Abdominal Therapy
TuiNa Chinese Medical Massage
ACE Certified Personal Trainer
Acupressure and Guasha
Cupping Therapies
Body-Feedback™
Swedish Massage
Therapeutic Deep Tissue
To hear more on Danielle's story about becoming a massage therapist, please watch her here:
Through Danielle Jefko's massage practice she fulfills her vision to improve all aspects of health: mental, physical, and emotional, for those she comes in contact with. Danielle's insatiable quest for knowledge is evidenced by her ever expanding and deepening meditation and massage practices. She embraces every day on her journey of multi-faceted wellness.
Danielle Jefko left for Nepal in 2010 to live in a Buddhist monastery for four months while teaching English to young monks.  At age fourteen, Dani began a life-long quest in Yogic philosophy and therapies.
To continue her quest for integrational multicultural healing, Danielle began her massage training from East West Healing Arts in 2013.  In 2014, she obtained her Massage and Bodywork Therapist License. Danielle continues to attend silent meditation retreats in the style of Vipassana as taught by S.N Goenka at the Dhamma Pakasa center in Illinois.
What Danielle's Client's Say:
"Wow, I was totally blown away with my massage with Dani.  I have been receiving massages for over 15 years and I am quite particular about who I see.  I could tell right away that she knew the body so well and was able to stretch, massage and hold points that needed to be released.  I felt better and stayed feeling better after I saw her, it was like she really got to the root of my problem.  I highly recommend getting in with Dani while you still can!"-C.W
"Danielle is a wonderful massage therapist! She has a wonderful presence about her. She is very calming, present with her clients, and not afraid to help then when they are off the table. She is always willing to share her knowledge. Be it for her love of yoga to what she feels would be helpful on their path to healing…" Lisa Z.
"Dani is like a great mechanic.  She fixes the problems that I come in for as well as those I'm not yet conscious of.  Dani utilizes her knowledge, intuition, hands and heart, to get results quickly.  Unlike a mechanic, however, I always look forward to my next visit." Matthew J
Click here to read Danielle's testimonials.