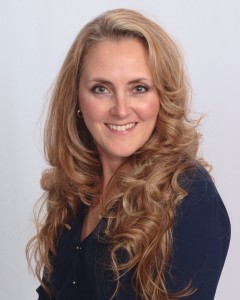 Sarah Preston, BS, LMBT, CCT
Licensed Massage and Bodywork Therapist, Certified Cupping Therapist
Sarah Preston's deep dedication to helping people live healthier, happier and pain-free is apparent to all those who work with her. She focuses on finding the source of pain and structural imbalances instead of just treating symptoms. During her sessions, Sarah concentrates on conducting positive healing energy into individual cells to encourage the release of toxins and negative emotional memories from the deepest level of the body. An appointment with Sarah transforms your body, mind and spirit.
Sarah is extensively trained in Chinese medical massage and certified cupping techniques that effectively treat:
Shoulder, neck, and joint pain
Back pain, hip pain, arthritis, and sciatica
Injuries, trauma, and orthopedic conditions
Post-surgical pain, tight and sore muscles
Neuralgia, numbness, and fibromyalgia
Facial lines, wrinkles, and sagging muscles
Sarah has advanced training and specializes in:
Tuina Chinese Medical Massage
Acupressure and Gua Sha
Certified Cupping Therapies
Facial Cupping
Therapeutic Deep Tissue
Body-Feedback™ 
Swedish massage
Sarah began her education with a degree in Biology and always knew Eastern medicine would be apart of her path. In 2012, she graduated with a national certification in Asian Bodywork from East-West Healing Arts Institute. Sarah understands and believes her use of ancient eastern healing modalities creates balance within oneself and therefore creates optimal health. The body's ability to heal can be achieved, in part, through the use of Chinese medical massage.
Sarah Preston is a Certified Cupping Therapist through the International Cupping Therapy Association .
What Sarah's clients say:
"I originally saw Sarah to help with low back pain and headaches. Even after one session I noticed significant improvements. Sarah combines massage, cupping therapy, and use of essential oils to receive maximum benefit from the treatment, both physically and energetically. Sarah shares her knowledge in an accessible way and has helped me understand the root of my discomforts and provides me with practical strategies to incorporate into my daily life. Sarah's treatments not only support me physically, but I notice a healing and energetic shift after sessions. Her sessions provide an opportunity for stress relief, relaxation, and rejuvenation. Even after several years each time I see Sarah I feel like a new person! "Tiffany P.Verona, WI
"I have adult-onset hormonal acne and was struggling to figure out a way to get it under control. I have been getting consistent facial cupping from Sarah for the past several months and have really seen positive results. Not only is my skin nearly break-out free but I look younger and feel fabulous! Sarah is so personable and so talented. Each time I get facial cupping I leave feeling restored. My friends and family always comment on how great my skin looks! I highly recommend facial cupping with Sarah!" Jamie H.Fitchburg, WI
Click here to read Sarah's testimonials.