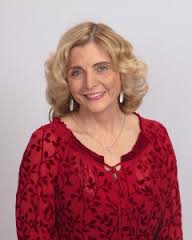 Heidi Jost , MSOM, CA, Dipl.OM
Registered Nurse, Nondual Kabbilistic Healer, Arvigo Practitioner and Teacher, Herbalist
Heidi Jost is a unique healer practicing both allopathic and holistic healthcare. Heidi has 20 years of experience  as a highly trained member of a cardiac surgical team and was responsible for the patient's precious life by operating the heart-lung machine during open-heart surgical procedures. As a holistic healer, Heidi has been practicing  Arvigo Techniques of Maya Abdominal Therapy™ since 1998 and is a regional teacher for The Arvigo Institute having studied directly under the founder Dr. Rosita Arvigo. Heidi is trained as a spiritual healer using Nondual Kabbalistic Healing® techniques. She is also trained herbalist.
As a healer, Heidi Jost is exposed to the unique connection of the heart, body, mind and spirit in all her work. This has inspired Heidi to pursue her passion for advanced healing through facilitating consciousness in her patients. Heidi believes that developing a deeper awareness through self-care and knowledge allows one to harness their own healing potential and improve their relationships with themselves, others and life itself.
Heidi Jost effectively treats:
Women's health: prolapse, infertility, endometriosis, PCOS, pelvic pain, PMS
Digestion and elimination complaints
Pregnancy care, labor preparation and post-partum care
Men's Health: prostate health, benign prostatic hypertrophy, impotence and erectile dysfunction
Resolution of emotional issues and recurring patterns
Imbalances or disconnects between the physical, emotional and spiritual self
Unconsciously living life and not understanding the emotional root of problems
Heidi Jost has advanced training and specializes in:
Herbal medicine for women's health
Heidi enjoys working with individuals who are seeking connection between the body, mind, and spirit and who are self-motivated to transform their lives. She offers many years of awareness, experience, knowledge, dedication, insight and support. A gifted, trustworthy ally, Heidi, will gently and supportively guide you on your personal journey towards greater health and wellness.
Heidi has been a registered nurse since 1983 and a clinical perfusionist since 1991. She has been practicing the Arvigo Techniques of Maya Abdominal Therapy since 1998 and became a Certified Self-Care Maya Abdominal Therapy teacher in 2004. Heidi has been a Nondual Kabbalistic healing practitioner since 2002 and has four-years of graduate studies in advanced healing and works internationally.
By being in the present moment, Heidi passionately enjoys all shimmering moments of life.
Click here to read Heidi's testimonials.