Employee wellness, corporate wellness and wellness in the workplace benefit both the employer and employee. Workplace wellness with a 30-minute auricular acupuncture and aromatherapy session increases productivity while reducing stress and burnout. Since most adults spend the majority of their waking hours at work, bringing these services directly to them saves time, money and unnecessary travel.
A healthy employee is a happy, productive and lasting one!
Employee Wellness Benefits to Employees: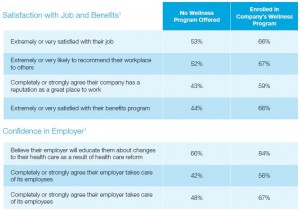 Reduced stress and stress hormones
Less headaches, neck tension and back pain
Reduced PMS and menstrual cramps
Increased immunity, energy and motivation
Improved sleep and ability to heal
Increased energy and motivation
Overall sense of well-being for the group
Employee Wellness Benefits to Employers:
Reduced healthcare costs – up to 400% return on investment
Reduced sick days and time off due to illness
Increased productivity, focus and attention to details
Enhanced recruitment and retention of healthy employees
Improved employee relations and morale
Happier, healthier employees
Harvard Study Shows Workplace Wellness Saves Money
Why Auricular Acupuncture for Employee Wellness?
Acupuncture is an effective non-pharmaceutical option for stress, anxiety, pain, insomnia, fatigue, obesity, headaches, autoimmune symptoms and much more. Auricular Acupuncture has been popular in Europe since the 1960's and has been use with the ancient Chinese practice of acupuncture for centuries. There are over 200 acupuncture points on the ear the have direct nerve pathways to every area of the body via the brain.
What takes place?
Before we arrive, one of our employee wellness specialists will meet with you to discuss which arrangement works best for your office. The specialist will discuss pricing and different ways of paying for services (i.e. Employees pay 100%, employee/employer split or employer pays 100%) and the best location for services.
The day of the employee wellness session, our providers will arrive 15 minutes early to set up the massage chair, acupuncture chairs, and arrange essential oils. We ask that the business host arranges the appointment slots for the massage and acupuncture. The chair massages are 10 minutes apart and can be booked every 15 minutes and the acupuncture can be booked every 10 minutes and will last 30-40 minutes each. We look forward to serving you!