Conditions that Respond Well to Therapeutic Massage and Bodywork
Eastern Bodywork and massage can benefit and bring relief to multiple conditions including:
Back pain, sciatica and tension from stress
Headaches and migraines
Sore muscles and tendonitis
Fibromyalgia and neuropathy
Tennis elbow and frozen shoulder
Joint pain and plantar fasciitis
Eastern bodywork and massage is also helpful in reducing stress, anxiety, irritability and depression while promoting a feeling of well being.  At Isthmus Wellness our Massage Therapists have years of experience as well as additional training to provide the most appropriate treatment based on your needs.
In addition to therapeutic massage and bodywork for pain management, Isthmus Wellness offers fertility massage based on the Arvigo Techniques of Maya Abdominal Therapy(TM) for fertility enhancement, pregnancy and post-partum care. This unique massage gently repositions organs that have shifted thereby restoring the body to its natural balance and promoting the flow of blood, lymph, energy and nerve stimulation.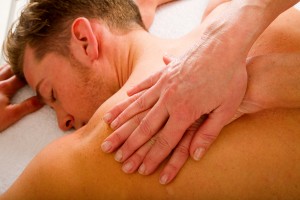 Therapeutic Massage and Bodywork Techniques at Isthmus Wellness
Fertility massage based on the Arvigo Techniques of Maya Abdominal Therapy (TM)
Pregnancy and postpartum massage
Deep tissue massage
Tui Na (Chinese Medical Massage), acupressure, guasha and cupping
Swedish massage
Myofacial release
Lymphatic drainage
Therapeutic Massage and Bodywork Sessions
Prior to a massage session, an interview assessing needs is conducted with your therapist who will then recommend a treatment plan, explain techniques, and outline the estimated time and number of sessions to achieve the goal based on your personal situation. During follow-up sessions, the therapist will review progress and implement changes as indicated.
Following a therapeutic massage and bodywork session, it is critical to drink four to five eight-ounce glasses of water. This will flush out toxins trapped in sore or tight muscles. While the muscles heal, there may be soreness in some areas. If there is soreness, try a warm Epsom salt bath and drink more water.
Massage therapists at Isthmus exceed the standards of practice for the massage therapy profession. We are dedicated to remaining current on issues that affect the massage therapy profession. Our therapists have extensive expertise in a multitude of bodywork modalities and abide by the highest industry standards and established code of ethics.
Schedule your therapeutic massage or bodywork session online today!